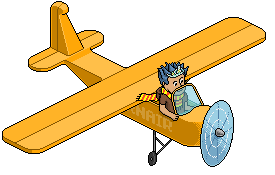 xxMATTGxx
 is the current 
General Manager
 of Habbox. Matt, assisted by the other members of General Management (currently 
SyrupyMonkey
 and 
Inseriousity.
), is in charge of overseeing not only Habbox Departments and 
Department Managers
, but also the 4 Habbox sites - 
HabboxLive
, 
HabboxForum
HabboxWiki
 and 
Habbox.com
. He is ultimately responsible for making sure each staff member is doing the right job to the full potential and everything is running smoothly.
The large nature of Habbox means that Matt is often extremely busy, as he is often the go-to person for any small issue that forum members and staff members alike may have. He is also the main form of communication to Jin, and often is expected to make the big decisions for the site when Jin is not available. Matt is also expected to visit rooms on Habbo, such as Habbox Help Desk andHabbox Events. After 2 years of being General Manager (with only a small break), many members of the community could not imagine a Habbox without him.
Matt joined Habbox in July 2004 (an astonishing 8 years ago) and has worked his way through the ranks - Graphics Designer, Forum Moderator, Manager, Assistant General Manager (Staff) and finally General Manager. Jin and Sierk trusted him to take up the role of General Manager in 2010 (as the successor of Sammeth.) and develop the sites into what they are today. Currently, this involves overseeing the transition of Habbox into Version Seven of the main site.
Trivia
Annoys Jin with text messages
Shouting at the Site Coders with "GET WORKING"
Is often a target in Habbox Images and will be found dressed accordingly to the Graphic Designers taste in the task.
Has 20 Forum Awards
Has over 17,000 posts on the forum as is aiming for Habbox God status by the end of 2013.
Takes bribes.